PRODUCT DESCRIPTION
The wooden grooved acoustic panel is the cost effective, traditional and classic acoustic product since very long time ago. This product can be used in all areas like ceiling, wall also cabinet door and is basically an all-rounder. The perforation and grooves on the products are the ideal solution for the standard absorption requirements.

1. Grooved Layer 2. Perforated Layer3. Acoustic black fleece

4. Acoustic Blanket Structure (to be fabricated on site)

A - Strip width
B - Slot width
C - Strip & Slot width
D - Thickness
Product Model: A/B
Irregular Models

Product Characteristics
If you are looking for a better looking and more effective tool to control noise, we happen to have such a tool. Look at our irregular groove sound-absorbing board. This beautiful little number is designed to reduce ambient noise, improve speech clarity, and help prevent overloading of your sound system. It will also bring extra style to your room, which everyone will envy, especially the baristas in your local coffee shop; Our irregularly grooved sound-absorbing panels are a very effective solution, which can reduce the amount of noise in the room or create privacy by reducing the transmission of sound from one area to another. The irregular grooves on its surface can guide and reflect sound waves, which also makes it an ideal sound insulation material.
1. Advantage
Irregularly grooved sound-absorbing panels help reduce reverberation and echo and improve the sound quality of your room. It is characterized by irregular grooves designed to make your voice loose, with little or no echo. This kind of sound-absorbing plate is a good choice for absorbing high frequencies, because its groove pattern is random rather than uniform, so it can not absorb all frequencies. Our irregular groove sound-absorbing board provides special sound-absorbing effect and fashionable style, which can enhance the effect of any room. Resin bonded hardwood cores reduce installation costs and create easier products for installers.
2. Design
The irregular groove sound-absorbing board has a unique shape and is handmade, so each board is different. Each panel is carefully made by our craftsmen, who only buy materials from high-quality brands. This special model has a complex 9-sided shape. Compared with the traditional model, it provides unheard of details. Rich customization options will be perfect for your space!
3. High cost performance
Irregular groove sound-absorbing board is a 100% recycled sound-absorbing solution with the best performance and cost performance. The irregular groove sound-absorbing board is made of recycled paper and recycled plastic. They are suitable for a variety of applications, such as walls, ceilings and attics, and absorb sound while maintaining a beautiful space.
4. Working principle
Efficient noise and sound absorption solutions. Partitions are usually placed on the ceiling to create privacy and reduce background noise. Irregular grooves cause sound waves to bounce back to the echo source, increasing the volume of the sound before it reaches your ears. The irregular groove sound-absorbing board is a perfect balance between beauty and sound absorption. In applications where the design must be visually attractive, such as halls, waiting rooms and meeting rooms, it can effectively reduce sound. Each board has its own unique pattern on one side and smooth surface on the other. The irregular groove sound absorption plate is designed to generate a diversified and complex sound field through the irregular groove, produce an irregular surface, and reflect the irregular intensity sound. High reflection coefficient, small color difference, no color difference between different incident angles, so it creates a uniform sound field and provides a pleasant and comfortable acoustic environment.
CORE MATERIALS
In order to satisfied with the different kinds of requirements from the project, we have wide ranges of core materials for the product to meet the requirements, followings are the details of each type of materials and their specifications, also the following table shows the available finish to each type of material and the maximum standard they can reach.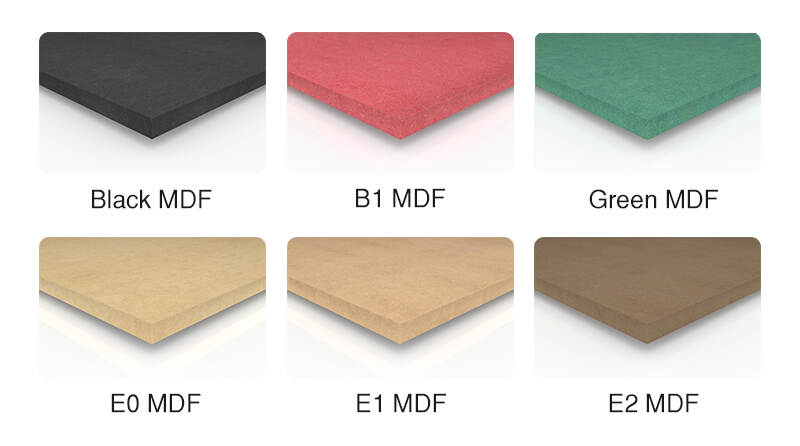 TEST REPORT
ACOUSTIC ABSORPTION COEFFICIENT TEST REPORT ↓
ENVIRONMENTAL FRIENDLY TEST REPORT ↓
INSTALLATION METHOD
PRODUCT DATA SHEET WITH INSTALLATION INSTRUCTION ↓

FAQ
Q1: What about the lead time?
Small quantity under 500m2 will require about 5~7 days, large quantity over 1000m2 will require about 2~3 weeks, special requirement please inform us, we will calculate for you.
Q2: Do you have any MOQ limit for acoustic panel order?
We produce based on the order requirements, no MOQ required.
Q3: Are you a trading company or a factory?
We produce customzed wooden acoustic panel, operable wall and silent pod only, others are trading, the important things is if we could provide you the same competitive price, quality and good service.
Q4: Sample policy
Free of charge for sample and courier: Only when specific product and project details are available, and drawings that we can analyse for the customized product, free of change for the first time, A4 size sample.
Free of charge for sample: No specific product and project in hands, only interested in having physical samples in hands, we can provide standard sample free of charge, customer should bear the freight cost, customized product will charge extra as well.
CONTACT US
SEND INQUIRY AND REQUEST FOR MORE PRODUCT DETAILS! →