PRODUCT DESCRIPTION
Unlike to the traditional perforated acoustic panel, micro perforated acoustic panel offer an invisible solution for the decoration, the surface of the panel is drilled with numerous tiny micro-perforations which can provide an excellent acoustical performance, mainly to trap the noise and reduce the reverberation time in the room. With 0.5mm micro perforation, people will not notice any hole on the decorative board from a certain distance, keeping the finish completed.

There are various finish choises and 3 types of standard perforated pattern, 2-2-0.5, 4-4-0.5, 8-8-0.5, according to the different types, the distance of the distribution of the holes will be different, each square meter can approximately have maximum 300,000 holes.

1. 2-2 Micro Perforated Layer 2. Standard Perforated Layer3. Acoustic black fleece

4. Acoustic Blanket Structure (to be fabricated on site)
Perforated Pattern



Product Characteristics
Our microporous sound absorber is a fine tuned sound absorber and diffuser. This panel is designed to diffuse sound, help block unwanted noise, and make your room look great. It is the perfect complement to any space in the office or home. Microporous sound absorption panel (mPAP) is an effective solution to control noise and sound absorption. The perforated pattern on the performance level panel effectively reduces the transmission of air and impact noise, while helping to enhance sound diffusion. The installation of multiple mpaps can create sound insulation zones in larger rooms, walls, or ceilings.
1. Microporous sound-absorbing plate combines sound-absorbing materials and air space, and has excellent sound-absorbing effect. It has a very thin shape and is very suitable for mounting on walls and ceilings. This will make your home or office more comfortable so that you can focus on the work at hand.The microporous sound-absorbing board is designed to improve the sound quality of the room. It diffuses sound from speakers, providing better audio clarity and quality, while reducing reverberation and echo. Easy to install, maintain and clean.
2. Sound absorption board is an effective way to reflect sound, whether for noise reduction or beauty. With our micro perforated sound-absorbing board, there is no need to drill holes anymore! This high quality panel is ideal for residential and commercial applications. With high-density fiberboard sound insulation, the reserved area allows you not only to hear, but also to see this innovative product. Minimize noise and interference. Micro perforated sound-absorbing panels minimize noise and interference through perforations, which allow sound to pass through while preventing particles, dirt and dust in the air. It is very suitable for weightlifting rooms or any open space with ongoing construction projects, noisy machinery and equipment or other noise that should be isolated from a quiet environment.
3. Microporous sound-absorbing board is an economical and effective way to reduce the overall construction cost, while allowing a lot of acoustic control. These panels are made of micropores, which not only suppress sound energy, but also allow the panel to reflect sound energy to sensitive areas, such as offices and recording studios. Each unit is pre sealed and vacuum formed to prevent damage during transportation.
4. These small, light panels absorb more sound than carpets or floors, thereby improving the overall sound quality of the room. Sound absorbing panels are also the perfect choice for creating privacy in open office spaces, where walls do not work. Choose from our range of colors and sizes, or create your own custom panels;
5. The sound absorption board is designed to control sound and absorb excess reverberation, effectively improving the audio quality of your home or work space. These sound-absorbing panels are made of steel frames and covered with high-quality materials to reduce the transmission of sound through walls and floors. The surface of the metal grille is completely surrounded by high-density foam, which can absorb all frequencies of sound. These panels provide excellent noise control in the studio and shooting environment, and provide much-needed sound absorption in any workplace or home.
CORE MATERIALS
In order to satisfied with the different kinds of requirements from the project, we have wide ranges of core materials for the product to meet the requirements, followings are the details of each type of materials and their specifications, also the following table shows the available finish to each type of material and the maximum standard they can reach.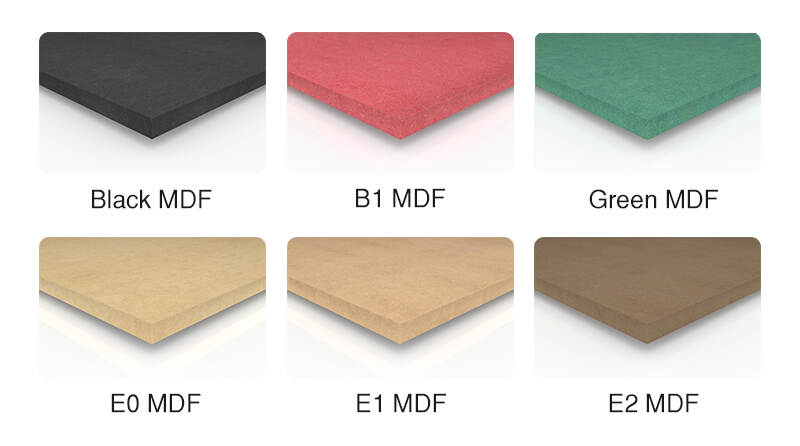 TEST REPORT
ACOUSTIC ABSORPTION COEFFICIENT TEST REPORT ↓
ENVIRONMENTAL FRIENDLY TEST REPORT ↓
INSTALLATION METHOD
PRODUCT DATA SHEET WITH INSTALLATION INSTRUCTION ↓

FAQ
Q1: What about the lead time?
Small quantity under 500m2 will require about 5~7 days, large quantity over 1000m2 will require about 2~3 weeks, special requirement please inform us, we will calculate for you.
Q2: Do you have any MOQ limit for acoustic panel order?
We produce based on the order requirements, no MOQ required.
Q3: Are you a trading company or a factory?
We produce customzed wooden acoustic panel, operable wall and silent pod only, others are trading, the important things is if we could provide you the same competitive price, quality and good service.
Q4: Sample policy
Free of charge for sample and courier: Only when specific product and project details are available, and drawings that we can analyse for the customized product, free of change for the first time, A4 size sample.
Free of charge for sample: No specific product and project in hands, only interested in having physical samples in hands, we can provide standard sample free of charge, customer should bear the freight cost, customized product will charge extra as well.
CONTACT US
SEND INQUIRY AND REQUEST FOR MORE PRODUCT DETAILS! →